Dental Implants – Plano, TX
Bring Your Full Smile Back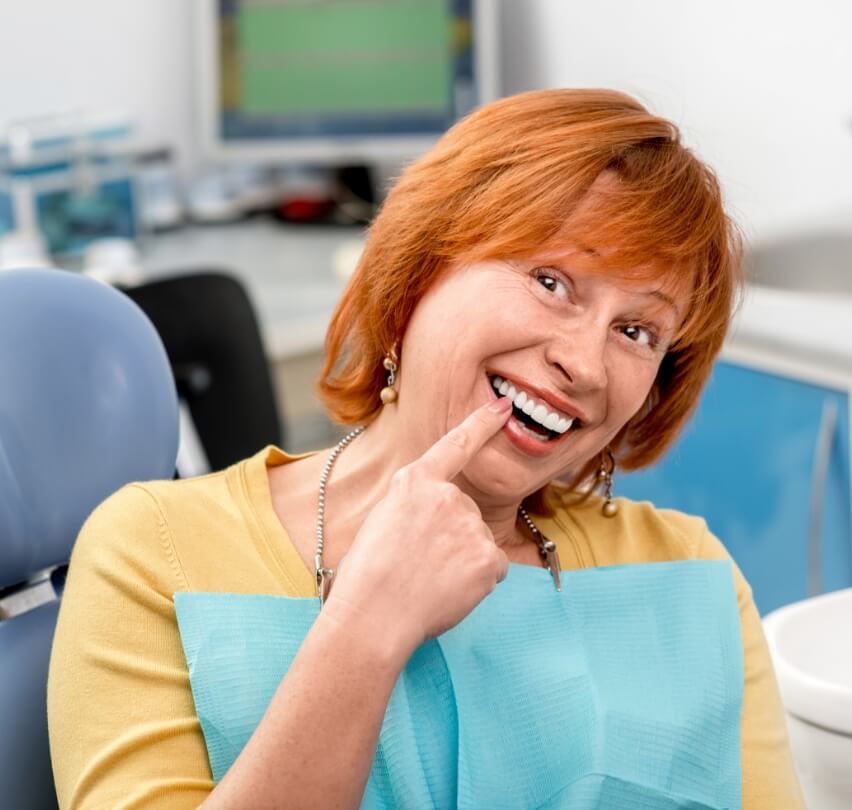 If you're missing teeth, dental implants are the next best thing to having them all back. This solution reconstructs every single part of a lost tooth, making it look, feel, and function as if the original tooth were still there. We proudly offer start-to-finish dental implant care here at Dental Distinction, and you can count on our team to deliver streamlined care that suits your unique needs. Call us today to learn more about how dental implants from our Plano, TX dentist can help you!
Why Choose Dental Distinction for Dental Implants?
Goop-Free Digital Dental Impressions
Dental Implants Placed & Restored in One Location
Flexible Dental Financing & In-House Savings Plan Available
What Are Dental Implants?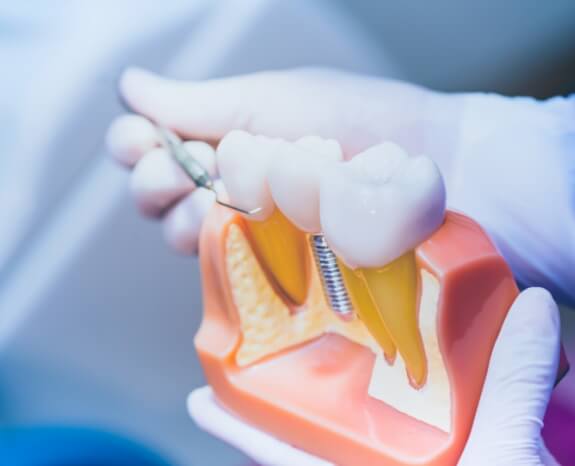 Dental implants are replacement tooth roots. They're made out of biocompatible materials – usually titanium, zirconia, or ceramic.
Unlike dentures and dental bridges, dental implants don't rest on top of your gums. They require surgical placement so they can bond to your jawbone in a natural process known as osseointegration. Not only does this process enhance their durability, but it also ensures that your implants feel incredibly natural and never slip out of place. After fusing to your jaw, our team can install crowns, bridges, or dentures atop the implants that are personalized to mimic your original smile.
The Dental Implant Process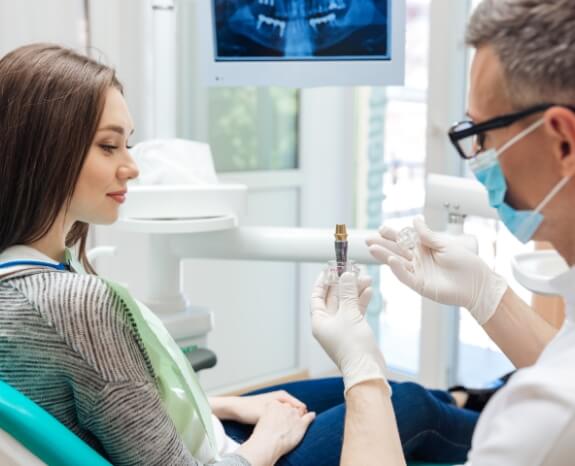 Dr. Mansour places the dental implant into the empty space left behind by your missing tooth. A small connector piece is exposed to attach the implant to your replacement teeth.
Your mouth will be swollen and tender after implant surgery, and it takes several weeks for your mouth to fully heal.
The next step in the dental implant process is taking impressions to create your prosthetic teeth. It's important to take these impressions only once your swelling subsides. Taking them too soon can result in ill-fitting replacement teeth.
Around two to three weeks later, your crown, bridge, or denture should be ready. Dr. Mansour makes sure to expose the connector piece of your implants before attaching your replacement teeth. This final step fully restores your ability to chew and speak.
Benefits of Dental Implants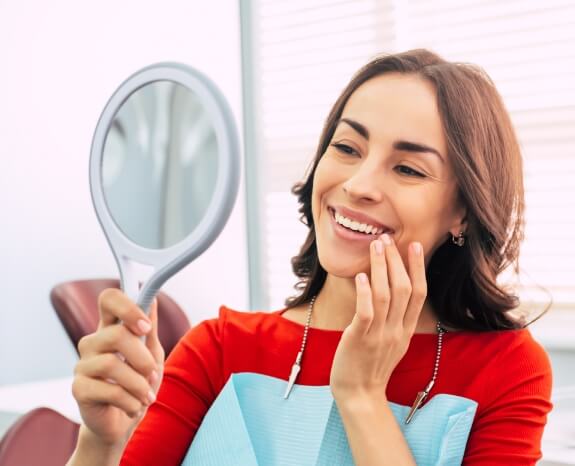 Dental implants function exactly like your natural teeth, so you never have to modify the way you care for them. You can brush and floss like you normally would. Unlike dentures, you don't have to remove them every night. Once your mouth adjusts, you might even forget that your implants aren't the teeth you used to have!
Other important benefits of dental implants include:
Improved speech
Enhanced comfort
No food restrictions
Durability
Long-lasting
More natural appearance
With proper care, dental implants can last for up to 25 years. In comparison, dentures typically last for five to seven years, while bridges usually need to be replaced after 10-15 years. It's important to visit the team at Dental Distinction for routine checkups to ensure your implants remain healthy and intact.
Who Dental Implants Can Help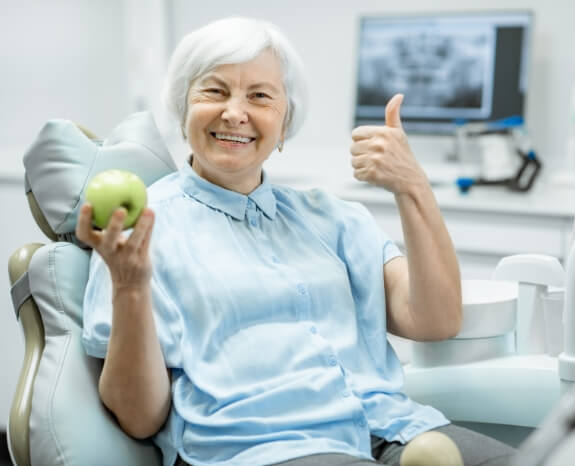 While the only way to definitively know whether dental implants are right for you is to attend a consultation, most healthy adults can qualify for the procedure. Depending on the number of teeth you've lost, Dr. Mansour can develop a treatment plan to bring your full smile back.
Missing One Tooth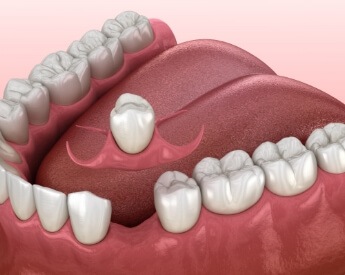 If you're missing just one tooth, we can position a single dental implant post into the gap and top it off with a custom crown made from natural-looking materials. This system can support itself without relying on the neighboring teeth, making it healthier than a regular dental bridge.
Missing Multiple Teeth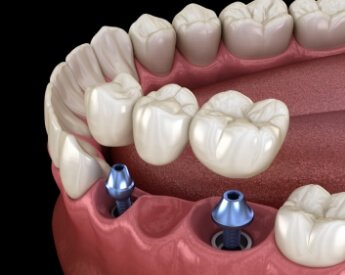 Rather than weakening two of your natural teeth by having them anchor a bridge, we can replace multiple consecutive teeth by placing an implant at either end of the space and attaching a bridge on top. With this method, we won't need to place one implant for every individual tooth.
Missing All Teeth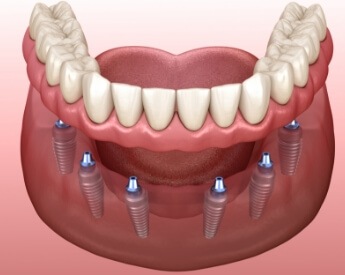 By positioning just four to eight implants at various points along the jawbone, we can create ample support for a full denture. When you have an implant denture, you won't need to worry about slippage or being unable to eat your favorite foods.
Learn More About Implant Dentures
Understanding the Cost of Dental Implants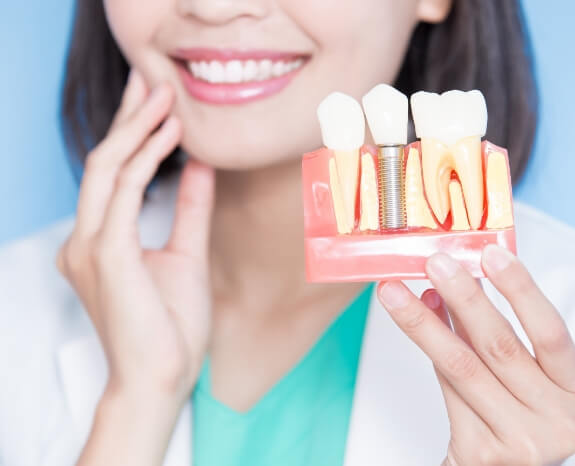 With how complex and varied each patient's treatment is, it's impossible for us to give an estimate of the cost of dental implants until we've had the chance to look at your specific case. Once we've calculated an expected price for your new teeth, we can discuss your options for making them affordable, such as dental insurance and low-interest CareCredit financing. Remember that even if implants seem costlier at first, their decades-long lifespan makes them a more worthwhile investment than other tooth replacement methods.
Dental Implant FAQs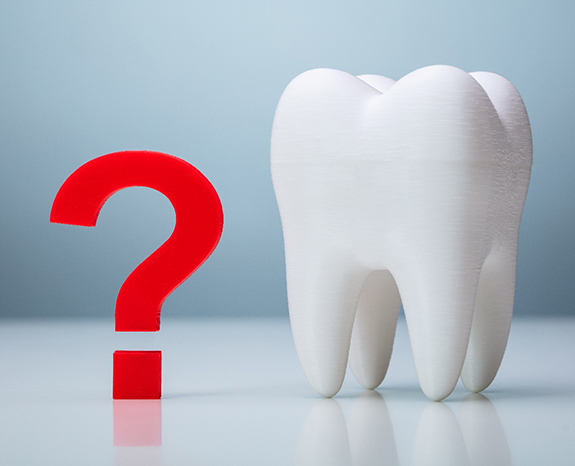 Given what you've read above, you may want dental implants in Plano. They'd certainly be helpful – you could count on them to restore and beautify your smile! Still, perhaps you have lingering concerns to address first. After all, it's best to be confident when going into treatment. Fortunately, the Dental Distinction team can help: the answers to some popular implant questions are listed below. Reading them will let you learn more about our prosthetic teeth. If you have other queries, though, don't worry; just call us for the details.
How Long Do Dental Implants Last?
Dental implants often last 15-20 years – much longer than bridges or dentures. That said, the prosthetic can work for 30 years or more if provided with proper care.
Of course, how long your implant lasts will depend on your health and lifestyle. Therefore, increase your implant's lifespan with these tips:
Practice Good Oral Hygiene – Issues with surrounding teeth and gums can make implants fail. As such, brush twice daily, floss once daily, and rinse with mouthwash.
See Your Dentist Often – Regular checkups let your dentist diagnose and treat problems early. That way, oral conditions won't get bad enough to threaten your implants.
Avoid Risky Foods – Try not to chew anything excessively hard or sticky.
Does Getting Dental Implants Hurt?
Fortunately, no – getting implants doesn't hurt. Your dentist will work to ensure the placement is smooth and comfortable.
You see, the dental team takes precautions before treatment even begins. First, they'll numb your mouth with a local anesthetic. The dentist will then sedate you so your body doesn't register pain. Since the jawbone has few nerve endings, these actions ensure you'll face no discomfort from the surgery.
Admittedly, your mouth may feel sore for a few days post-treatment. This ache, though, is perfectly normal. You can easily manage it with pain medication and a cold compress until it fades. However, call us if the discomfort worsens instead of improving after three days.
Are Dental Implants Safe?
When placed by a qualified professional, implants are very safe. They won't harm your mouth or the rest of your body.
Keep in mind, however, that certain medical conditions make placement risky. For example, low jawbone density and gum disease lower the treatment's success odds. Similarly, diabetes and cancer can cause the surgery to result in further issues.
In light of these facts, review your medical history with your dentist before treatment. Doing so ensures your care will be successful and complication-free.
Will People Be Able to Tell That I Have Dental Implants?
People usually can't tell dental implants and natural teeth apart. They look too similar! You can trust, then, that treatment results will blend seamlessly with your smile.
One reason implants are lifelike is that they're custom-made. Using dental impressions, your dentist will design the restorations to match your other teeth. This approach means the prosthetics won't stand out from your other pearly whites.
At the same time, implants are placed in the jaw like tooth roots. You thus won't have to hold your jaw in a strange way to keep them in place.