Preventive Dentistry – Plano, TX
Keeping Smiles in Great Shape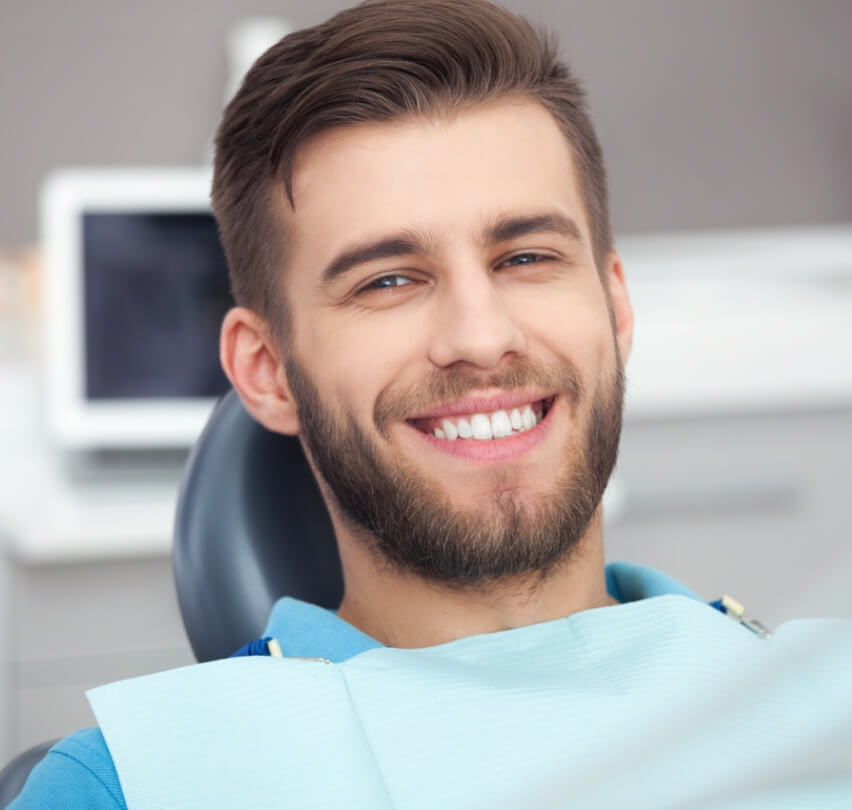 Visiting a dentist regularly is one of the simplest steps you can take to prevent cavities, gum disease, and other common oral health problems. When these issues are caught early on or avoided entirely, you can minimize your chances of painful dental conditions that are expensive and time-consuming to treat. At Dental Distinction, our gentle dentistry team, led by Dr. Hira Khan and Dr. Mohammed Mansour, strives to help dental patients of all ages enjoy healthier smiles for life with preventive dentistry in Plano, TX. Call our dental office to book your next appointment!
Why Choose Dental Distinction for Preventive Dentistry?
Small, Family-Friendly Dental Office
Exceptional Customer Service
Extremely Short Wait Times
Dental Checkups & Teeth Cleanings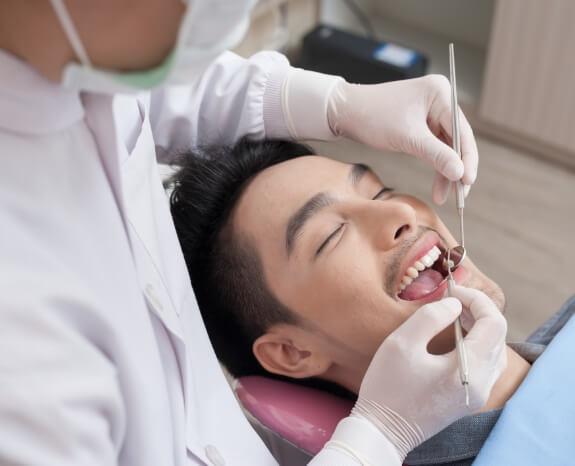 The majority of common dental concerns can be avoided or lessened by attending regular dental checkups and cleanings. During each of these visits (which should occur twice a year), your dentist will perform a one-on-one exam of your teeth, gums, jaws, existing dental work, and overall bite. If he identifies any areas of concern, he can recommend a treatment plan to prevent harm from befalling your smile. Then, your teeth will be professionally cleaned by one of our skilled, friendly hygienists.
Fluoride Treatments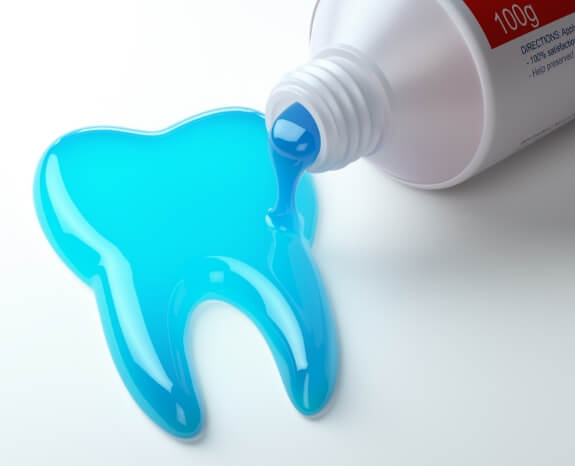 Fluoride is a mineral that occurs naturally in many fruits, vegetables, and water sources. It is also frequently added to public drinking water and toothpastes because it revitalizes the enamel of the teeth. Regular exposure to fluoride has been shown to greatly reduce a person's risk of tooth decay. For this reason, our team would be happy to take just a few minutes to coat your teeth with a highly concentrated fluoride gel after your cleaning.
Gum Disease Treatment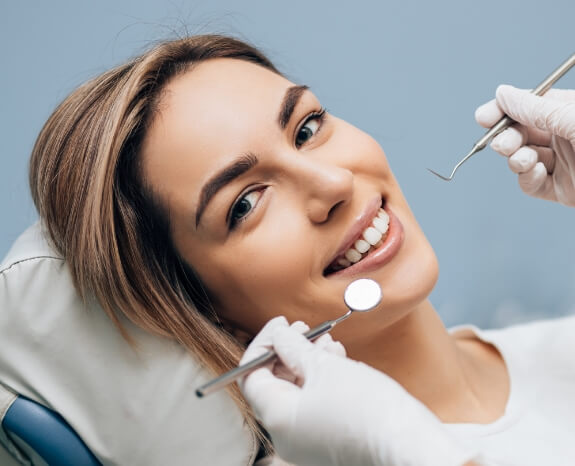 Also known as gum disease, periodontal disease is estimated to affect about half of the adult population in the United States. Although this bacterial infection is subtle at the start, it can lead to gum recession, tooth loss, and even overall health concerns if left untreated. That's why our team thoroughly screens for gum disease at every checkup. If we detect signs of it, we can perform deep cleanings to rid your gums of plaque, tartar, and bacteria, leaving you with a healthier smile.
Nightguards for Bruxism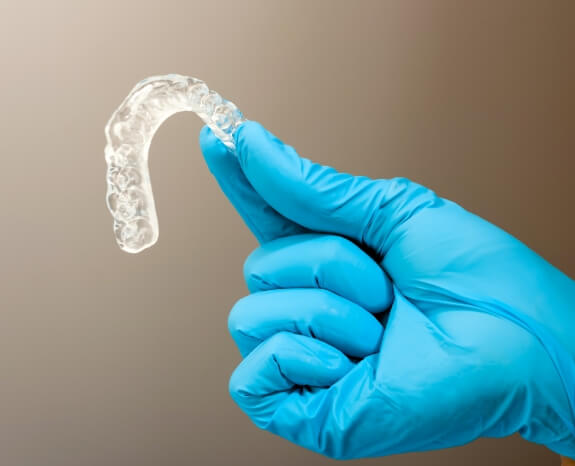 Do you sometimes wake up with a seriously sore jaw, a headache, or sensitive teeth? If so, you might have bruxism, which essentially means that you grind your teeth and/or clench your jaw during sleep. Bruxism can impact patients of all ages, and since many people are unaware that they have the condition, it can wreak severe havoc on the teeth. To prevent discomfort and harm to your smile, our dental office can give you a custom-fit nightguard.
Learn More About Nightguards for Bruxism
Preventive Dentistry Frequently Asked Questions
Although preventive care is the foundation of any healthy smile, many patients are still unaware of the basics. Of course, our team will gladly clear things up for you when you meet with us for an appointment. Until then, though, we encourage you to read these frequently asked questions about preventive dentistry.
What Is Dental Hygiene?
Dental hygiene refers to the way you care for your oral health. That includes how often you brush and floss, the types of foods you eat, your lifestyle habits, and how often you visit your dentist for preventive teeth cleanings.
Good dental hygiene is essential for protecting your teeth and gums from decay and disease. These preventive precautions can help minimize your risk of:
Tooth decay (cavities)
Periodontal disease (gum disease)
Tooth loss
Tooth erosion
Halitosis (bad breath)
Cracked or broken teeth
Regular visits to Dental Distinction give you a chance to connect with your dentist, so they can detect early signs of dental concerns. With early intervention, he can help create a plan that reduces your chances of extensive dental work in the future.
How Often Should I Visit My Dentist for Good Dental Hygiene?
Dr. Khan and Dr. Mansour recommend visiting Dental Distinction at least twice a year, or once every six months, to maintain your dental hygiene. If you have an underlying issue, such as gum disease or tooth decay, they may ask you to come in more often to prevent additional dental problems.
When you visit your dentist and our team regularly, they can detect and treat dental problems as soon as they develop, which improves your overall outcome.
If you have gingivitis, for example, your dentist can treat any inflammation or redness you experience with a simple cleaning. Waiting too long to seek treatment puts you at risk of needing more invasive treatments, such as scaling and root planing.
How Can My Dentist Improve My Dental Hygiene?
One primary preventive treatment that your dentist provides is a routine teeth cleaning. During this visit, the team examines your face and mouth for signs of dental disease before cleaning your teeth and gums.
These visits also serve as check-ins for you and your dentist. After evaluating your dental hygiene, he may make certain recommendations to improve your oral health. These include:
Nutrition changes
Lifestyle modifications (quitting smoking, etc.)
Brushing more regularly
Flossing
Using a mouth rinse
To learn more about the benefits of good dental hygiene, call Dental Distinction or schedule an appointment online today.