Emergency Dentist – Plano, TX
Same-Day Care When Your Smile Needs It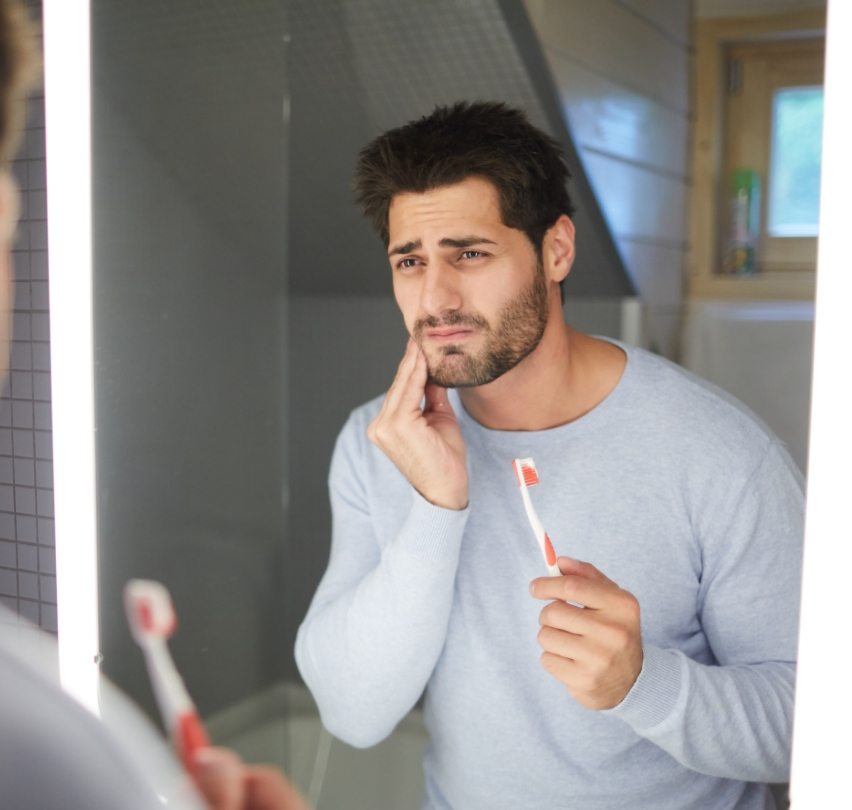 Calling 911 when a medical emergency happens is a no-brainer, but what should you do if you're experiencing a dental emergency? Sometimes, it can be difficult to know. That's why our team at Dental Distinction is here to help! We're often able to see dentistry patients with dental emergencies on the same day that they call, and your dentist is able to address a variety of urgent dental problems. Get the fast relief you need for a dental emergency by contacting us right away to get in to see our emergency dentist in Plano, TX right away.
Why Choose Dental Distinction for Emergency Dentistry?
Personalized, World-Class Customer Service
Calming Dental Office with Sedation Available
Same-Day Visits for Dental Emergencies
How We Treat Dental Emergencies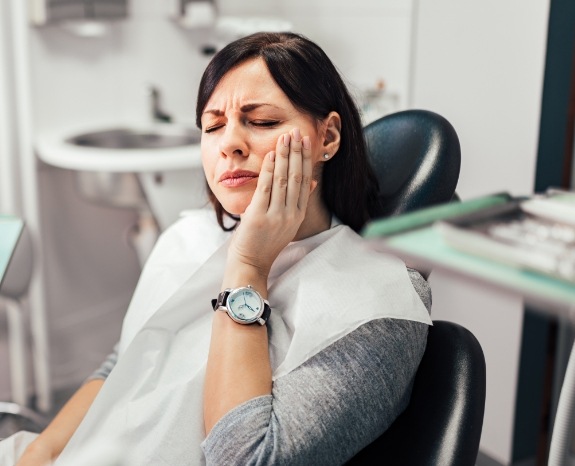 Once you've reached out to us about a dental emergency, our team will immediately begin helping by:
Setting up your appointment – Over the phone, we'll ask you questions about when your symptoms started and what exactly you're going through. Based on your answers, we'll schedule an appointment for you as soon as possible. While we have you, we can also give first-aid advice to reduce your discomfort in the interim.
Performing a dental exam – When you arrive at our dental office, we'll quickly work to get you checked in and seen by your dentist. They'll thoroughly inspect the area of your mouth that is bothering you. He may also take digital X-rays to identify any problems beneath the surface.
Recommending and providing treatment – After finishing an exam, your dentist will break down what they found and lay out their suggestions for addressing the problem. Our team will also outline the expected costs and length of any procedures before moving forward.
The Most Common Dental Emergencies
When any type of unusual or uncomfortable dental situation occurs, we urge you to get in touch with us as soon as you can. We'll provide tips for assuaging your symptoms until your visit, but in the meantime, you can look over some advice below for handling some of the dental emergencies that we see the most often.
Understanding the Cost of Dental Emergencies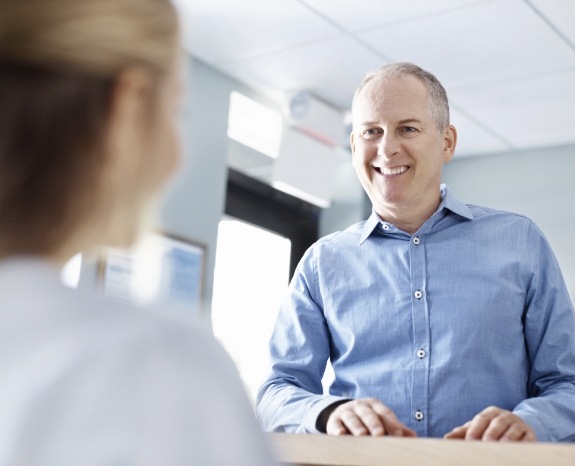 We understand that many patients hesitate to seek urgent dental care due to worries about cost. Let us assure you that coming in for an emergency visit right away will reduce your care costs compared to waiting longer, as the problem often will worsen over time. Once we've assessed your situation and devised a treatment plan, we can provide you with price estimates and review your financial options. We accept many dental insurance plans, but we also work with CareCredit and even have our own in-house dental plan.
Keys to Preventing Dental Emergencies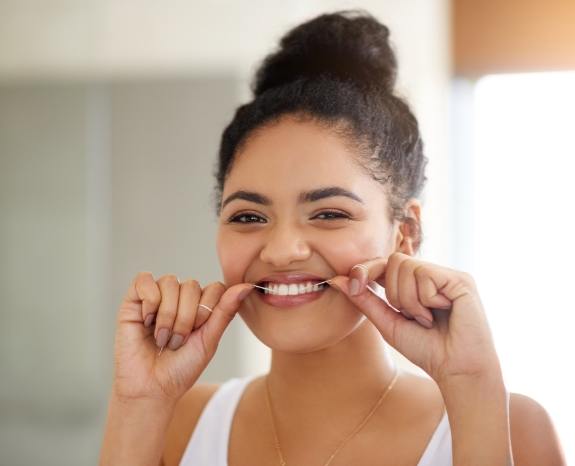 As well-equipped as our team is for handling dental emergencies, we'd rather help you avoid them in the first place. These simple tips can help you do just that:
Brush and floss every day, and visit our dental office for routine checkups twice a year. This way, small problems can be caught and treated before they turn into larger ones.
Get a mouthguard if you regularly play sports or if you grind and clench your teeth at night.
Try not to use your teeth as tools for opening packaging, holding bags, cracking nuts, etc.
Root Canals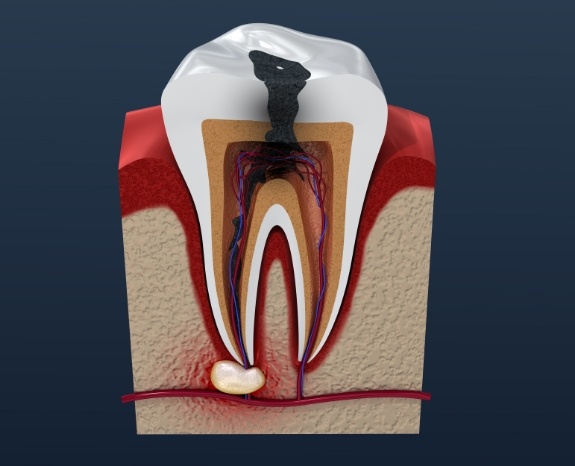 They might have a terrible reputation, but root canals can be the most effective way to relieve an intense toothache and save a tooth from needing to be extracted. This procedure involves numbing the tooth, removing the infected or damaged tissue from its center, sealing the tooth back up, and restoring it with a customized crown. Modern anesthetic techniques make root canals no more uncomfortable than having a cavity treated with a filling.
Tooth Extractions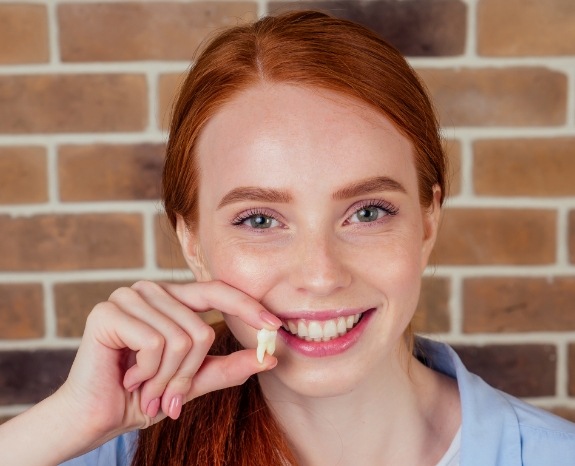 Keeping all of your natural teeth in excellent condition is our top priority. In some cases, though, a tooth must be removed to prevent it from putting the surrounding teeth in harm's way. We'll only recommend a tooth extraction if no other treatment can repair it, and we'll also make sure you're fully comfortable every step of the way. Following your recovery, we can talk about how you would like to replace the tooth.
Wisdom Tooth Extractions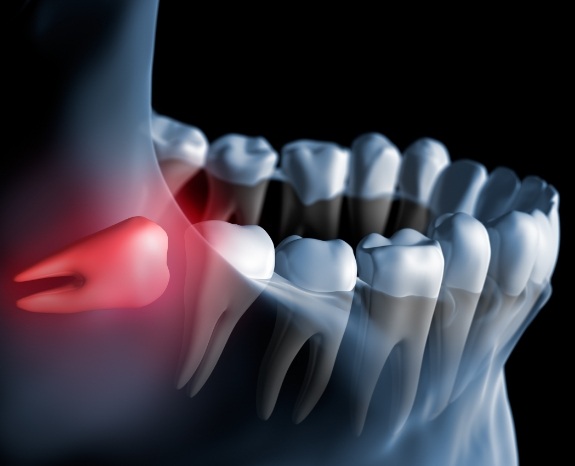 The wisdom teeth emerge behind all of the other teeth, usually when a person is between the ages of 17 and 25 years old. Unfortunately, most people don't have enough room in their jaws to accommodate these teeth. When this occurs, the wisdom teeth can push against the adjacent molars, causing pain and misalignment as well as an increased risk of infection. If you or a loved one suspect that wisdom tooth extractions are necessary, our team will be happy to evaluate your situation and remove these troublesome teeth if need be.
Dental Emergency FAQs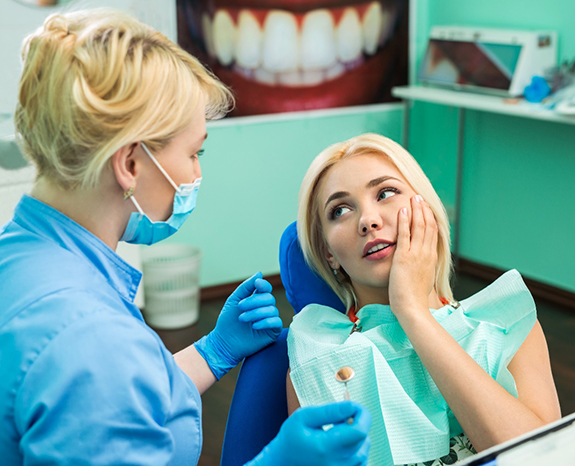 A dental emergency can often feel confusing. After all, it's not every day that you face such a thing! Naturally, then, you may have concerns related to your oral issue. Luckily, we at Dental Distinction have you covered: below are some answers to often-asked questions about urgent dental care. Please read them over to learn how our emergency dentist in Plano works. Otherwise, you can always call our office for more details!
Do I need to visit for minor chips to teeth?
True enough, minor tooth chips aren't as bad as other dental emergencies. However, you should still see a dentist to have them treated.
You see, teeth don't heal when chipped, fractured, or broken. That fact means they'll only get more damaged without dental care. Plus, the harmed teeth could become jagged enough to cut your gums or oral tissue. It's thus in your best interest to visit the dentist at once.
Depending on the chip's severity, a dentist could perform treatments like dental bonding, crown, or a simple polish.
What does throbbing tooth pain mean?
Often enough, throbbing pain is a sign your tooth is inflamed or infected. In that scenario, you likely have a cavity letting germs into your pearly white's inner area. As this bacteria reaches your tooth's pulp, it then irritates and infects various nerves.
Of course, throbbing tooth pain can also stem from teeth grinding and clenching. Such oral habits sometimes put pressure on oral nerves, causing them to send pain signals to your brain.
Whatever the cause, a tooth with throbbing pain should be assessed by your dentist.
Can the emergency room remove a tooth?
You might think an emergency room could remove a tooth. However, the truth is that they often aren't equipped to do so.
In reality, only licensed dentists can perform a tooth extraction. The procedure is illegal for anyone else, as they would lack the training and education required to perform it. Therefore, most ERs can only provide antibiotics and pain relievers at best. Such things, though, wouldn't address a toothache's underlying cause.
Besides, visiting the emergency room for extraction is hasty. You might not even need a tooth pulled — maybe root canal therapy could solve things. As such, the safer bet is to see a dentist who'll know for sure.
What is causing my jaw pain?
The most common cause of jaw pain is bruxism, or chronic teeth grinding. The condition stresses your jaw's joints, making them achy over time. Left to itself, it can even develop into a TMJ disorder — a condition that affects the joints connecting your jaw and skull.
On the other hand, pain in your jaw can also stem from injury or trauma. Some blunt forces are able to knock your jawbone out of place, leading to soreness, bruises, and swelling.
You should see a dentist to better grasp the source of your jaw pain. They can confirm the cause and develop a treatment that offers long-term relief.