Meet Our Dental Team – Plano, TX
Ready to Serve Your Smile
Even with Dr. Mansour's impressive expertise, he couldn't do what he does without our skilled dentistry team members at his side. Our dental hygienists, assistants, and administrative staff make it possible to provide personalized care and outstanding customer service every single day. You can start getting to know our wonderful dental team members ahead of your appointment by reading their bios below.
Samah, Dental Office Manager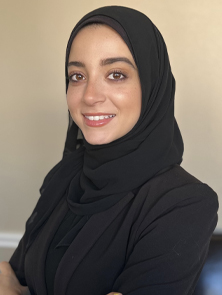 Samah loves the fact that she feels at home when she's around our staff and patients. She says that every day is a new adventure, and she enjoys helping our patients have a comfortable visit so they always leave happy. Samah is a registered dental assistant and received a Master of Healthcare Management and Leadership from UTD. She comes from a large family that includes over 50(!) cousins, and on the weekends, she likes to hike, read, and volunteer within the community.
Salina, Account Coordinator
Salina says that her job gives her the chance to interact with so many different types of people, and she is always eager to learn more about them! She attended the University of Missouri-Columbia and has a bachelor's degree in biology. When she isn't working, Salina likes to play violin and piano, volunteer within the community, binge Netflix, and spend time with family. Before joining us, she was a competitive figure skater for 10 years!
Zinat, Registered Dental Hygienist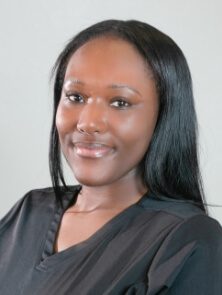 Zinat says that the best part of her job is connecting with her patients and using these relationships to help them improve their oral health and confidence. She attended Del Mar College for her dental hygiene training and is also certified in nitrous oxide monitoring.
Zinat has three siblings who also work in healthcare, and in her free time, she likes to do volunteer work, listen to podcasts, and try new restaurants. She enjoys new cuisines so much that she has done taste testing for different companies before.
Dat Lam, Registered Dental Assistant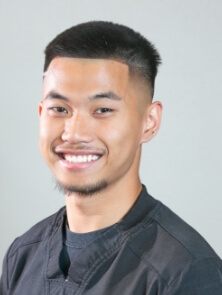 Nothing brightens Dat Lam's day more than seeing a patient smile after an appointment with us. He attended Richland, Collin College, and Concorde for his education and training. Originally from Garland, he's proud to come from a family of Vietnamese immigrants, and his hobbies include football, basketball, and graphic design (he even designed the logo for Resilient Healthcare).
Dominique, Registered Dental Assistant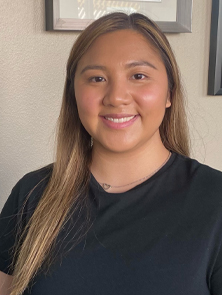 Dominique says that the most rewarding part of her job is watching a patient get their confidence back after we renew their smile. She has a young daughter, Catalina, who is the light of her life, and a fiancé, Fortino, and they have been together since 2016. Her hobbies include doing anything that involves arts and crafts—she is always down to paint or make some pottery!
Jenaan, Dental Assistant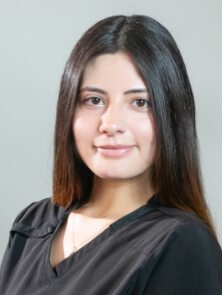 Jenaan joined our dental office in 2022, and she loves that no two days are ever the same at her job, so she is constantly learning new skills. She attended UTD and is originally from Garland. She likes to spend time with her family of eight (including her cat, Milo), and her other hobbies include painting and practicing yoga.