Replace Missing Teeth – Plano, TX
Recreating Your Old Pearly Whites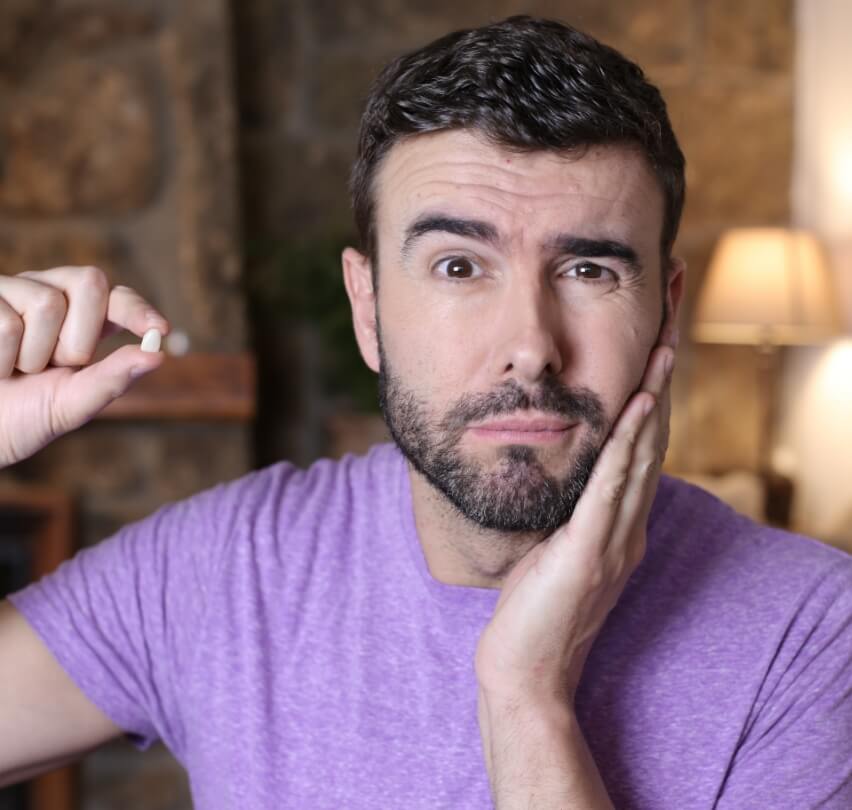 Tooth loss takes a real bite out of your day-to-day quality of life. Simple tasks like chewing, talking, and even grinning become frustratingly difficult or embarrassing. Fortunately, the team at Dental Distinction has several options for recreating your old pearly whites with custom-made tooth replacements. Each of these solutions is meticulously created to rebuild your smile, and you can get started by calling our dental office today to explore your options to replace missing teeth in Plano, TX.
Why Choose Dental Distinction for Replacing Missing Teeth?
Extremely Short Wait Times
Treatment Plans Tailored to Your Unique Needs
Dental Implant Treatment Provided Entirely In-House
Dental Bridges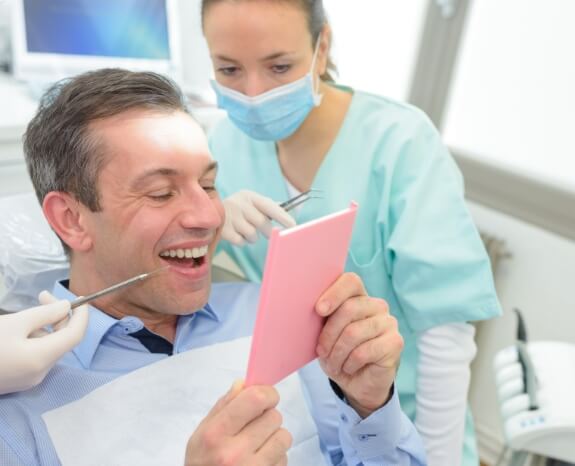 Are you missing just one or two teeth? If so, a dental bridge might be the perfect solution. Customized prosthetic teeth are attached to dental crowns on either end, which are fitted over the natural teeth adjacent to the gap in your smile. The teeth between the crowns end up literally "bridging" the empty space! Our dental office offers metal-free bridges made from zirconia or porcelain, which seamlessly blend in with your overall grin.
Learn More About Dental Bridges
Dentures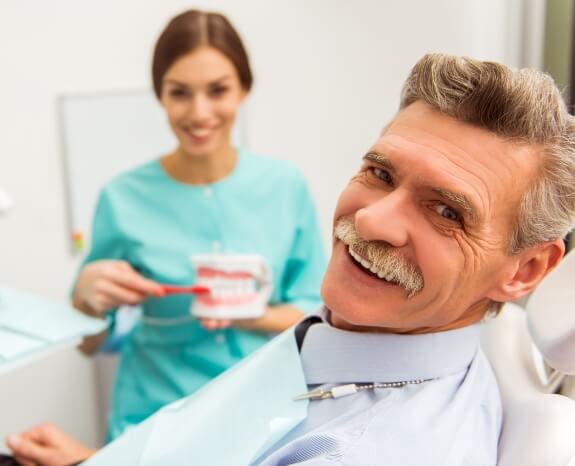 If you've gone through more extensive tooth loss, then a denture is often a relatively quick and affordable way to restore your smile. As the name implies, a full denture contains an entire row of artificial teeth, while a partial denture fits between the remaining teeth to close the empty spaces. Whichever solution you need, know that your denture will be uniquely designed to comfortably fit your mouth and make it easier to eat, speak, and smile again.
Dental Implants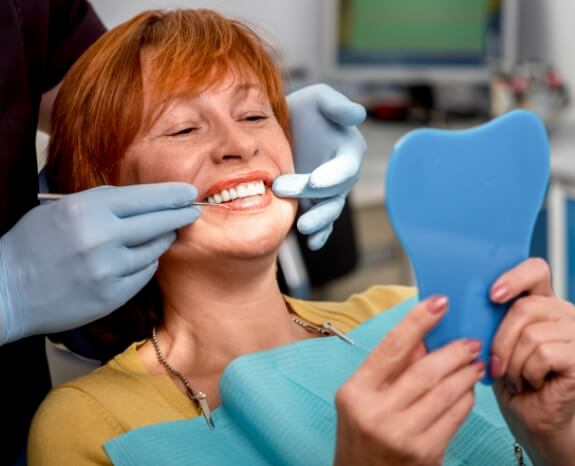 For a dependably stable tooth replacement that stands the test of time, look no further than dental implants. Other options merely rest on top of the gums, but dental implants go a step further by replicating the hidden roots of the teeth as well. They preserve the jawbone's strength while also creating a foundation for any number of lifelike and natural-feeling replacement teeth to stay in place for decades to come.
Learn More About Dental Implants
Full-Mouth Reconstruction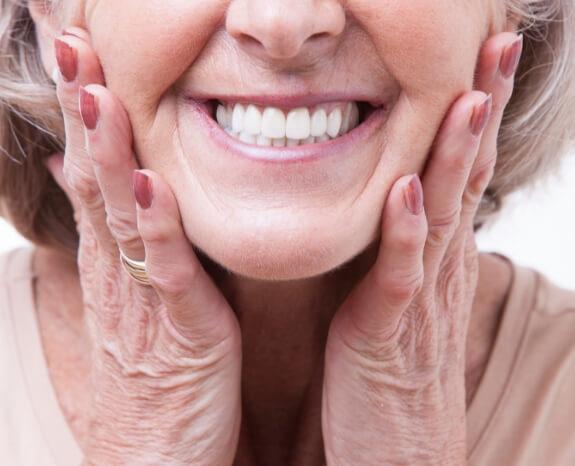 It can be all too easy to feel discouraged when you have multiple teeth that are broken, worn-down, or missing altogether. We're here to tell you that having a complete, functional, and healthy smile is not out of reach. While a single treatment may not be quite enough to address several complex issues, your dentist can combine various procedures in a manner specific to your needs. With a full-mouth reconstruction plan, your smile will be rejuvenated before you know it!